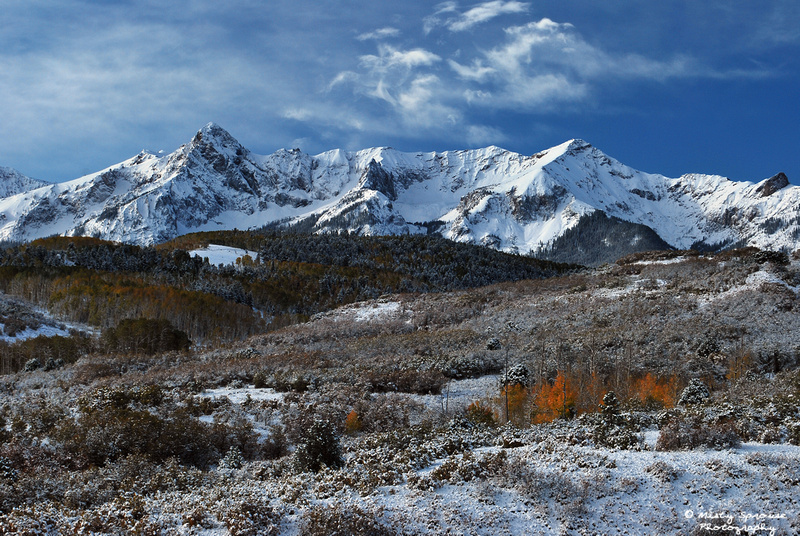 Dallas Divide near Telluride, Colorado
Yep it is almost that time of the year again. It is time to get up super early to catch sunrise and fight for a space to put my tripod up with all the other people out taking pictures. I hit some spots that aren't so crowded but sometimes the crowded places really do have the best photographic possibilities.
Crowds at Maroon Bells, Aspen, Colorado in 2012
This year on my hit list is Kebler pass which is near Crested Butte. This location is great because it has what has to be the highest level Aspen only grooves. Many places you find other trees mixed with the aspens so that makes that a bonus. Last year I was about a week too early so many trees were still green. Timing on catching the fall colors at the peak is hard to predict.
Kebler Pass, Crested Butte, Colorado
I am also planning a weekend in the Southwest corner of Colorado which is my favorite location in all of Colorado. I am still trying to catch a good sunrise or sunset with the Dallas Divide Mountains. I have made a number of attempts and the colds haven't worked out to allow a good shot yet. Maybe I am saving up all my luck for this year so I can finally nail it!
While I am in that part of Colorado I also like to visit Ouray and the Box Canyon Falls which are just on the edge of town. During this time of the year the water levels are low so I can get in at ground level with my tripod. The tourists coming in are also few so that allows me lots of shooting time there without having to move out of the way for other people. Hoping to catch some more fall leaves down there this year.
Box Canyon Falls, Ouray, Colorado
Undecided if I will brave the crowds again at Maroon Bells in Aspen or not. I got a few good shots last year but I would still like to catch it with some colds during the sunrise and even better would be snow with the fall colors.
Maroon Bells, Aspen, Colorado
to purchase check my website mistysprouse.com